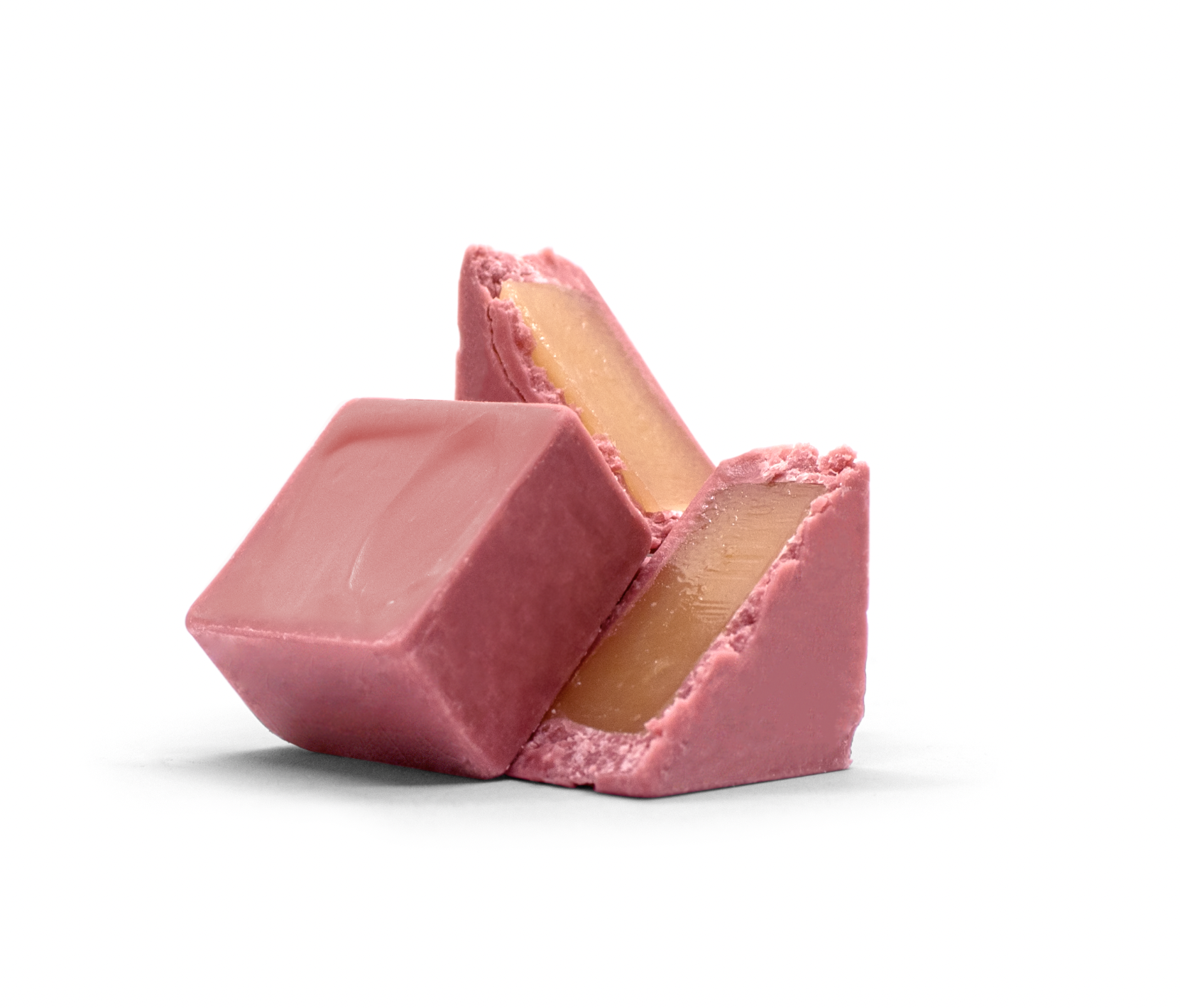 Ka'Kau
NEW Flavor release
Ruby, dubbed as the "4th chocolate," behind white, milk, and dark, made its international debut in late 2017 and only came to the US in 2019. Made from a special blend of ruby cacao beans of Ghana, Ecuador, and the Ivory Coast, these gorgeous, rosy-pink hued Ka'Kau offer an elusive flavor that is a tension of fresh berries and luscious smoothness.
Indica Ruby chocolate with vanilla cream
Sativa Ruby chocolate with vanilla cream
FINE CANNABIS INFUSED CHOCOLATES
BASED IN TRADITIONAL RECIPES, THE CHOCOLATIERS RESPONSIBLE FOR KA'KAU FINE CANNABIS CHOCOLATES HAVE CREATED RICH CANNABIS-INFUSED CENTERS DIPPED IN CREAMY CANNABIS-INFUSED BELGIAN MILK CHOCOLATE DELIVERING ON BOTH FLAVOR AND EFFECT.
FLAVORS
CBD CHOCOLATE COVERED SEA SALT CARAMEL
1:1 CHOCOLATE COVERED PEANUT BUTTER
INDICA CHOCOLATE COVERED CARAMEL & PEANUTS
INDICA CHOCOLATE COVERED CARAMEL & TOFFEE
INDICA CHOCOLATE COVERED PEANUT BUTTER
INDICA CHOCOLATE COVERED SEA SALT CARAMEL
SATIVA CHOCOLATE COVERED CARAMEL & PEANUTS
SATIVA CHOCOLATE COVERED CARAMEL & TOFFEE
SATIVA CHOCOLATE COVERED PEANUT BUTTER
SATIVA CHOCOLATE COVERED SEA SALT CARAMEL
Instagram: @kakaucannabis