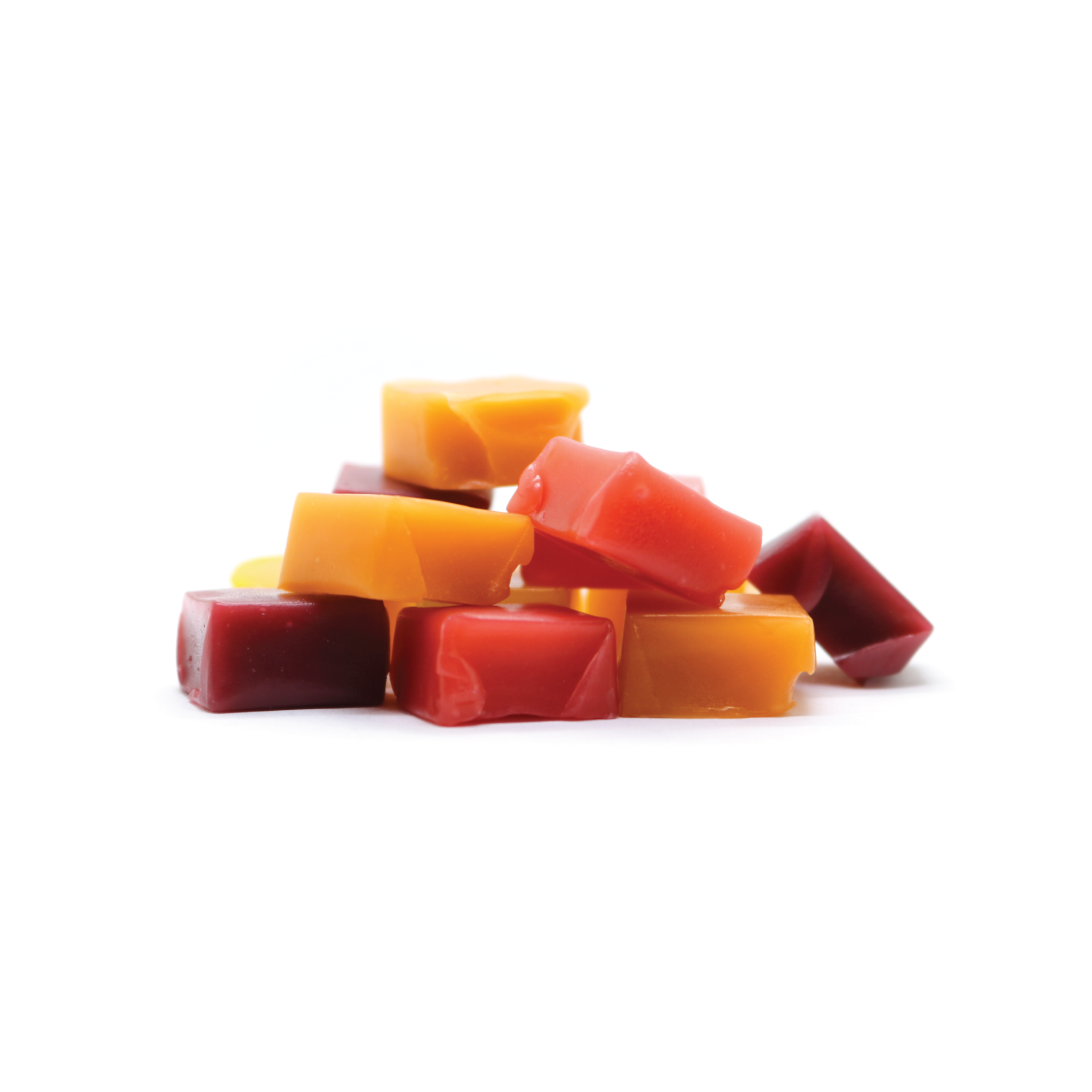 Hi-Burst
CANNABIS INFUSED FRUIT BURSTS
Born in the Pacific Northwest, Hi-Burst infused fruit chews melt in your mouth. Ranging from sweet To sour, they are designed to delight with their taste and reliability so you can celebrate your sweet tooth in an uplifting way.
We proudly use the same high-quality ingredients and natural flavors that confectioners source from all over the world to ensure a shockingly delicious edible.
Available in Indica, Sativa, and 1:1 Blends and NOW LIVE RESIN
SWEET FLAVORS
SWEET SEEKERS SHOULD START WITH OUR HI-BURST ORIGINALS. FOR ALL THE DELIGHT WITHOUT THE BITE.
BERRIES & CREAM
STRAWBERRY
ORANGE 'n Cream
Passion Fruit
Peaches & Cream
tropical PapayA punch
White grape
GReen apple
SOUR FLAVORS
MORE OF A SOUR CANNA CONNOISSEUR? JOLT YOUR TASTEBUDS WITH OUR HI-BURST SOURS LINE, INCLUDING:
NEW LIVE RESIN Blue raspberry

BLUE RASPBERRY Fan Favorite

Lemonade
PINEAPPLE ORANGE
RASPBERRY LEMONADE
1:1 RASPBERRY LEMONADE
NEW LIVE RESIN Raspberry lemonade
Sour cherry
---