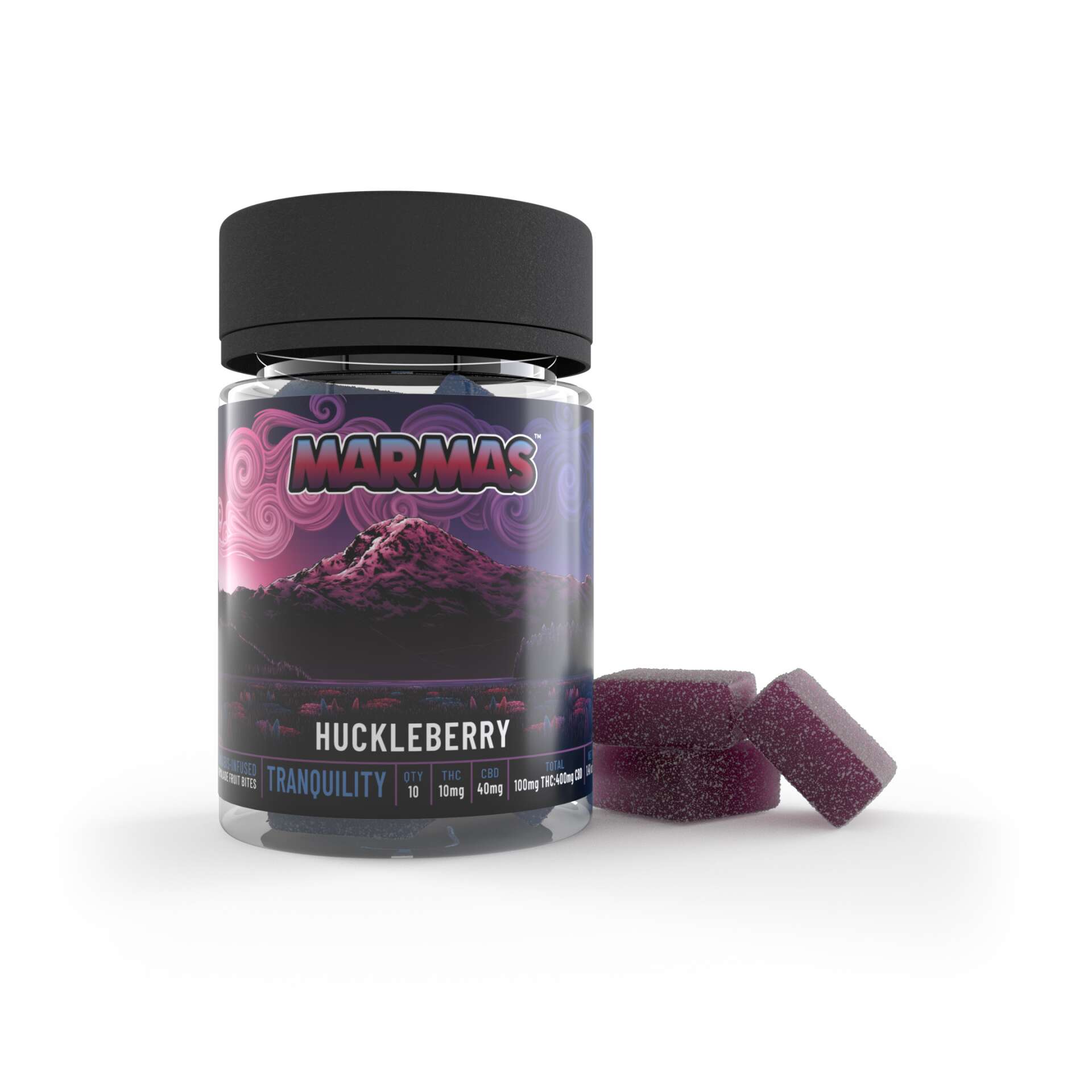 MARMAS
Made for winding down or turning up, Marmas are a confectioner-quality edible. Always vegan and gluten-free, always reliable, and always delicious.
Born in the Pacific Northwest, Marmas quickly grew into one of the most popular edibles in Washington state where they've been delighting cannabis enthusiasts ever since. As opposed to traditional gummies, Marmas do not contain gelatin, making them an excellent gluten free and vegan option in an assortment of delicious fruit flavors.
Famous for their unique texture that is both tender and satisfying, these brightly-hued chewy treats would be proudly displayed by any French confiseurs. Just one taste and you'll see why MArams are so beloved.
ALL NEW FLAVORS & BLENDS
Asian Pear - Relax -10mg THC : 200mg CBD
Blue Raspberry - Indica -100mg THC
Georgia Peach - Hybrid - 100mg THC
Guava - Recover - 100mg THC : 100mg CBG
Huckleberry - Tranquility - 100mg THC : 400mg CBD
Passionflower Punch - Serenity - 10mg THC : 500mg CBD
Raspberry Lemonade - Balance - 100mg THC : 100mg CBD
Sour Cherry - Hybrid - 100mg THC
Sour Pineapple - Sativa - 100mg THC
Sour Watermelon - Indica - 100mg THC
Strawberry - Sativa - 100mg THC
Wildberry Lavender - Sleep - 100mg THC : 50mg CBD