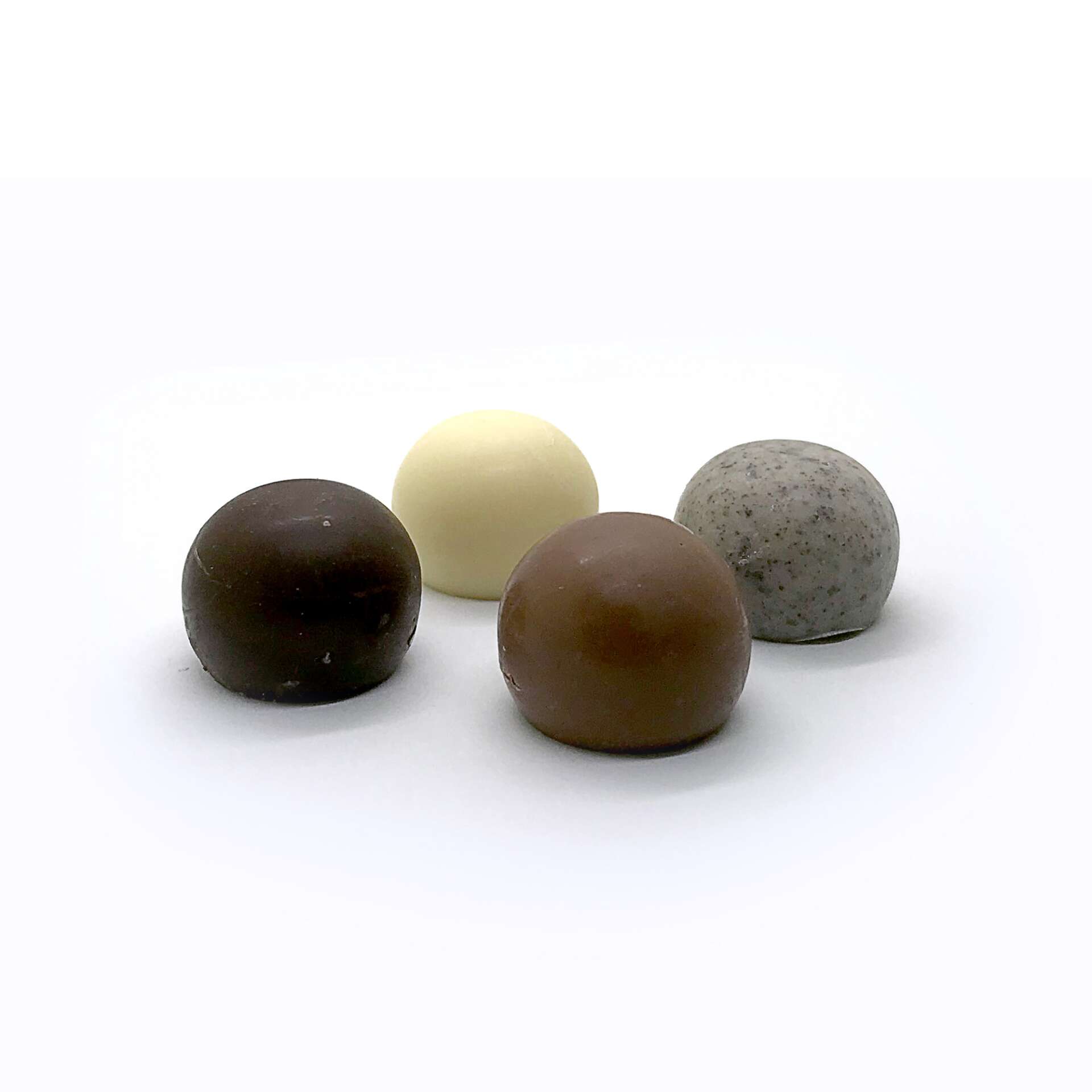 KOKO GEMZ
DEBUTING RUBY RED KOKO GEMZ
Ruby, dubbed as the "4th chocolate," behind white, milk, and dark, made its international debut in late 2017 and only came to the US in 2019. Made from a special blend of ruby cacao beans of Ghana, Ecuador, and the Ivory Coast, these gorgeous, rosy-pink hued Koko Gemz offer an elusive flavor that is a tension of fresh berries and luscious smoothness.
FLAVORS
Ruby chocolate
Cherry Ruby chocolate
Strawberry ruby chocolate
KOKO GEMZ - INFUSED EDIBLES
WE COMBINED TWO THINGS WE LOVED, CHOCOLATE AND CANNABIS, TO CRAFT A DELECTABLE ASSORTMENT OF INFUSED TREATS. USING ONLY HIGH-QUALITY BELGIAN CHOCOLATE, OUR CHOCOLATIERS CREATED AN ARRAY OF RICH AND SMOOTH KOKO GEMS. WITH EVERY SPHERE OF CHOCOLATE, YOU CAN ENJOY WITH CONFIDENCE BECAUSE WE ARE DEDICATED TO DELIVERING ON OTH TASTE AND CONSISTENCY. INDULGE ON KOKO GEMZ TO START YOUR MORNING, GET YOU THROUGH YOUR DAY, OR RELAX AT NIGHT.
GLUTEN FREE* AND VEGETARIAN
FLAVORS
COOKIES N' CREAM
DARK CHOCOLATE
DARK CHOCOLATE CBD
MILK CHOCOLATE
MILK CHOCOLATE CBD
MILK CHOCOLATE WITH PEANUT BUTTER
MILK CHOCOLATE WITH PEANUT BUTTER 1:1
MINT DARK CHOCOLATE
SEA SALT MILK CHOCOLATE
*cookies n cream is not gluten free
---
instagram: @kokogemz